Every year to kick off Mardi Gras Season and get into the mood before heading to New Orleans we invite some folks over to share some Gumbo and King Cake. As usually happens we had a big crowd and a good time was had by all.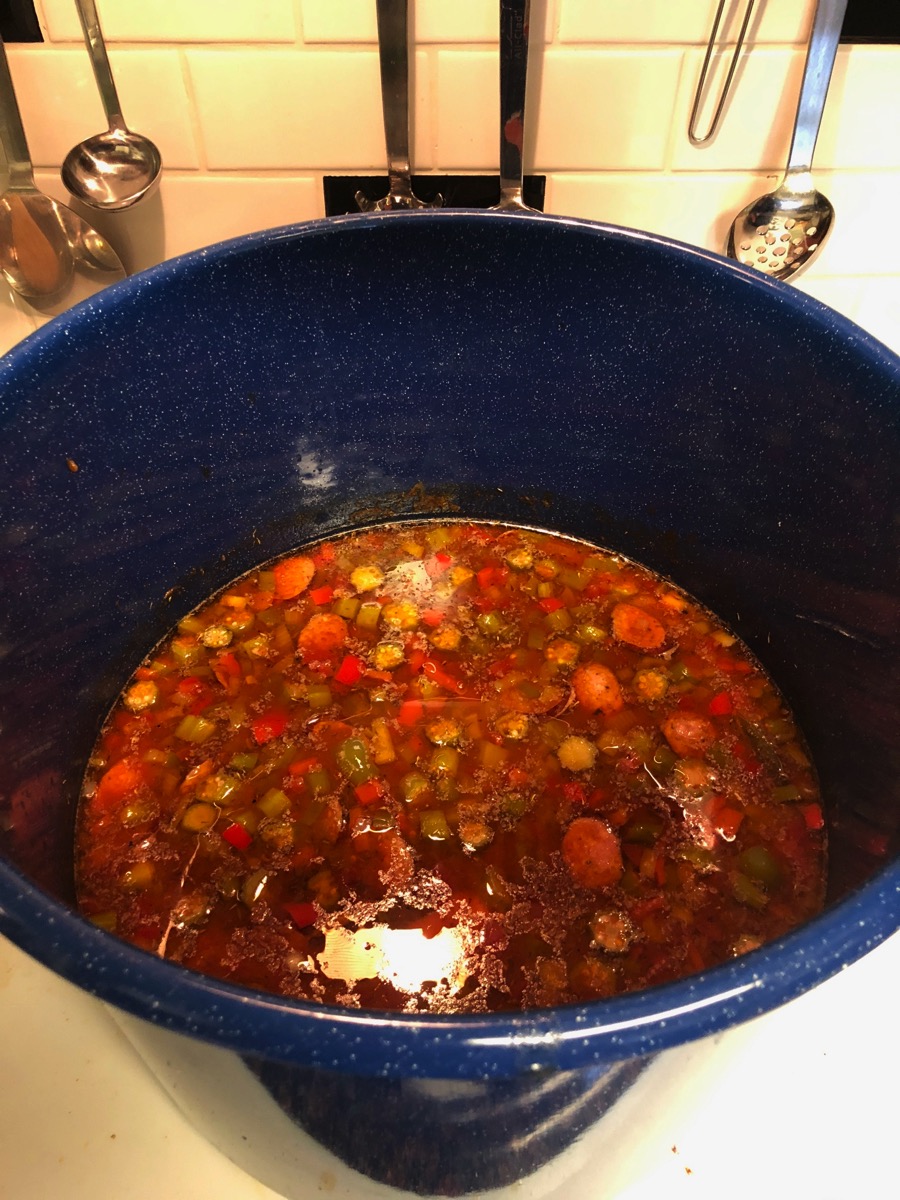 Gumbo (a really big batch)
Make some Roux
2 cups Coconut Oil
2 cups All Purpose Flour
I used Alton Brown's oven method. Mix together the oil and flour, bake for 1.5 hours in a 350F oven. Stir several times while baking
Make Shrimp Stock
Boil the shells from 1-2lb of shrimp in 4 cups water for 20-30 minutes. Strain the shells.
Chop
1 head of Celery
4 Green Bell Peppers
3 Red Bell Peppers
4 small Yellow Onions
When the roux is finished, transfer to the stove. Add Celery, Peppers, and Onion, sauté until softened.
Brown
24 oz Andouille Sausage, sliced
5lb Chicken Thighs, deboned and cubed
2 Tbsp Cajun Spice
Season chicken with Cajun spice. In a frying pan, brown sausage and chicken in batches. Add to pot with roux and vegetables.
Simmer
4 cups Shrimp Stock
(2) 28oz cans Diced Tomatoes
80oz Chicken stock
4 Bay Leaves
2 Tbsp Dried Thyme
1 cup Worcestershire sauce
40 oz Chicken Broth
Add to pot and simmer for 1-2 hours
Cook shrimp
4lb Shrimp (50-70)
2 Tbsp Filè Powder
Add Shrimp and Filè powder, simmer until shrimp are cooked ~10 minutes.
Serve with rice.